73-year old Oluremi Adeleye has been sentenced to 15 years imprisonment after she was found guilty of child abuse and second-degree murder in February.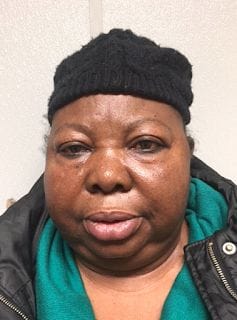 Oluremi, a nanny was sued for pouring nearly eight ounces of milk down an 8-month old child Enita Salubi's throat, leading to her death.
Oluremi, testifying in her defense had said she was "cup-feeding" the baby to ensure it didn't go hungry, a practice common in Nigeria, where she's from.
"Please forgive me. I didn't mean to kill your child," Oluremi said in court on the day the judgement was delivered.
Prince George's County Circuit Court Judge Karen Mason said before sentencing Oluremi: "While I don't find the defendant is an evil-intentioned baby slayer, I also don't find her actions were accidental."
The tragic incident occurred in October 2016, and a nanny cam showed Oluremi who after trying to feed the child from the bottle and the child refused, removed the lid and poured the content into the baby's mouth forcefully.
Speaking at the sentencing, Enita's mother Nikia Porter said she moved from the South Side of Chicago to escape gun violence.
"I didn't want to lose my child to a stray bullet…. I lost her to a formula."
www.terryanews.com (c) May 9, 2019.