Jose Mourinho claims Manchester United "big boss" Alex Ferguson would dismiss Ole Gunnar Solskjaer's theory that cup trophies can be "an ego thing" for managers.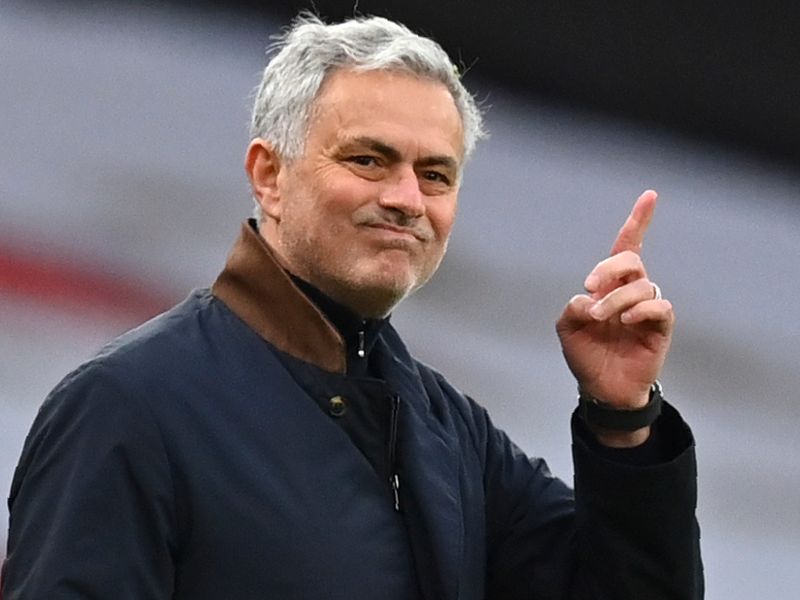 In almost two and a half years at the Old Trafford helm, Solskjaer has yet to deliver silverware for the club, and he says the team should be judged by their league progress.
United sit second in the Premier League table, which suggests there has been achievement on that front, and they remain in the hunt in the Europa League.
READ ALSO: EPL: Thomas Tuchel Sends Huge Message To Chelsea's OUT-OF-FAVOUR Highest Goal Scorer
The latter is a tournament that Mourinho won with United, and he also landed an EFL Cup triumph to make it a double in the 2016-17 season.
United lost only five times in the Premier League in that campaign but a league-high 15 draws meant they could only finish sixth, yet in the following campaign, they were runners-up to Manchester City.
Mourinho's United career began to unravel, but he left knowing he had helped to replenish the trophy cabinet, and he disagrees with Solskjaer that such moments can be ego-stroking moments for managers and clubs.
"It's his opinion. I'm pretty sure that his big boss Sir Alex has a different opinion about it," Mourinho said, speaking ahead of his Tottenham side's clash with United on Sunday.
READ ALSO: TRANSFER TALK: Arsenal Considering Move For Ex-Man United Attacker
"But I respect what Solskjaer thinks. I think different. Freedom of thinking, freedom of ideas, and if that's the way he thinks that's fine for me.

"It's not being disrespectful for anyone. But I believe his big boss and the biggest of Premier League history has a different view in relation to that."